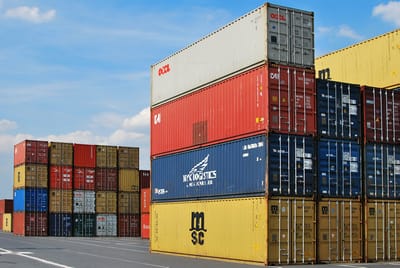 Representing your products in the US market

If you are a small or medium sized business and you know there's a market for your products in the US but don't have the resources to have a presence, we can help.
We Offer representation of companies outside of the US looking to grow their customer base in the US. Selling into the U.S. market is a smart move whether you're targeting businesses (B2B) or individuals (B2C). It can be a great way to significantly grow your business.
Why Soleisa Global Trading?
* Over 25 years of experience on the supplier and customer sides of the US consumer goods industry.
* Extensive portfolio of contacts in a variety of industries. Our main areas of business include:
1. The Pet Industry
2. The Home Appliances Industry (Gardening, kitchen and maintenance tools)
3. The Generic Spare parts area of business (air filters, vacuum filters, AC filters, etc)
4. Grocery Stores Foods (including soft drinks, wine and spirits)
Even if your product does not fit into any of our categories, we would love to hear about them. We have an extensive network of contacts.
How do you get started?

Send us an email at
soleisaglobaltrading@gmail.com
. Briefly discuss your industry, target US markets and customers. If you are interested in providing samples that is even better, as we can approach prospective customers with a demonstration. You will incur no costs. We work on 100% commission on sales.
Would like to send us your samples?
For Asia:
Kindly mail your samples to our Shenzhen sourcing office at:
Shipping Address: 广东省 深圳市 龙华新区 民治街道 民乐科技园 2栋603#
Receiver Name: 3486Corbello
Post Code: 518131
Mobile Phone No.: 13510106901
For Europe and Latin America:
Kindly contact us for instructions: soleisaglobaltrading@gmail.com
Please make sure:
You provide us with your shipping company and tracking number as soon as you mail your samples (soleisaglobaltrading@gmail.com). This number will be your unique sample identifier and will help us avoid sample misplacement or loss.
You add a business card, company brochure or contact information. We will not be able to identify a sample's supplier without this information.
Label your samples with the appropriate discussed specifications.
We normally ship samples to the US once a week.